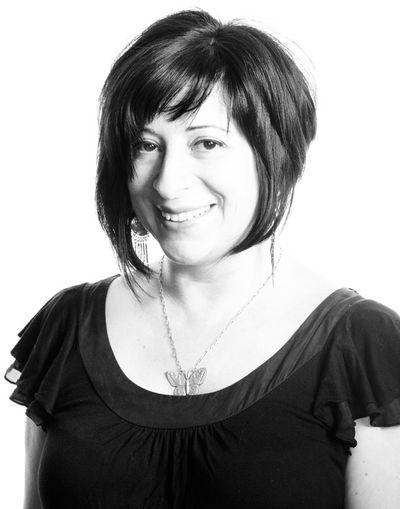 WENDY HOPE
WENDY HOPE IS A FUN & WHIMSICAL PHOTOGRAPHER AND VISUAL ARTIST. ARMED WITH HIGH ENERGY, CREATIVITY, LAUGHTER AND UNIQUE VISION, SHE IS VERSATILE & EXPERIENCED PHOTOGRAPHING HIGH END BEAUTY & COSMETIC CAMPAIGNS WITH A BACKGROUND OF ELABORATE PRODUCTIONS IN MUSIC/ CELEBRITY DRIVEN ADVERTISING. HER PERSONALITY IS HIGHLY ENTERTAINING WHILE HER WORK ETHIC REMAINS FOCUSED & DILIGENT.
WENDY'S WORK COMBINES BOTH TECHNICAL PRECISION AND ATTENTION TO DETAIL WHICH IS REFLECTED CONSISTENTLY IN HER LIGHTING & STYLE. HER RECENT COLLABORATIONS WITH INNOVATIVE HAIR, MAKE UP, WARDROBE STYLISTS & MANICURISTS HAVE MADE HER A WELL RESPECTED AND RECOGNIZABLE NAME IN THE INDUSTRY.
WENDY HOPE IS FROM NYC, CURRENTLY ENGAGED AND LIVING IN NEW ORLEANS. I CURRENTLY WORK NY, LA WITH PRODUCTION TEAMS IN BOTH CITIES.. PLEASE TAKE A MOMENT TO CALL. WENDY WOULD LOVE TO CONNECT, INSPIRE AND CREATE TOGETHER.
CLIENTS
AST SALON
AVEDA
CARSON SOFTSHEEN
CLAIROL PROFESSIONAL
COSMO MEXICO
CULT DENIM
CULTURE MAGAZINE/ AU
ESSENCE MAGAZINE
EUFORA HAIR
FANTASTICS MAGAZINE
IMPRESS NAILS
KISS /IVY COSMETICS
L'OREAL
LUCY'S MAGAZINE
MAXUS NAILS
MOTIONS HAIR
MTV
NEILL
NEIMAN MARCUS
NEW YOU MAGAZINE
OGX SHAMPOO
PASTRY FOOTWEAR
PUBLICIS
REVLON
RPM MEDIA
ROLLING STONE MAGAZINE
SCRATCH MAGAZINE/ UK/ DUBAI
SEBASTIAN PROFESSIONAL
SEVENTEEN MAGAZINE
SHAPE ACTIVE
SINFUL COLORS
SONY MUSIC
STUDIO GEAR COSMETICS
TABASCO
TEMPTU COSMETICS
UNIWORLD GROUP
WELLA PROFESSIONAL